Fantastic Painters and Decorators
at Bargain Prices!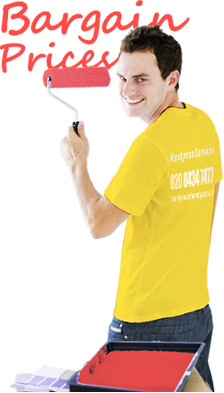 You won't find a cheaper interior and exterior painting service than Handy Services anywhere in the UK. We can take on everything from painting furniture through to re-decorating an entire house and we'll give you a great deal, no matter how big or small the job. Our experienced and qualified painters and decorators will provide you with 100% customer satisfaction or they'll stay on the job until you're happy! We don't quibble over small details, we get the job done at a great price. There are no hidden extras and no nasty surprises. Just one price and that's all. We can do your plastering too! We have a range of experienced handyman teams who can offer you whatever decorating service you require. We are prompt, reliable and efficient to save you time and money. Call us now on 020 3793 4888 for a free consultation.
---
Don't know how to decorate your home?
Let us help you!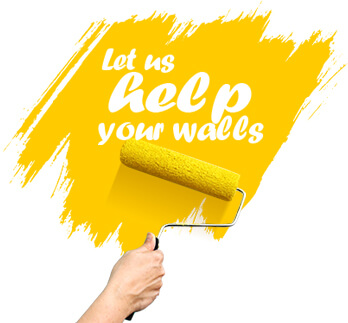 If you don't really have an idea of how you wish your home to be decorated, we can visit your property and make some suggestions for you. We don't charge for this service because we know you'll be delighted with our suggestions and even more pleased with our great prices too! Why waste your leisure time with your home decorating when there are professionals close at hand at a bargain bucket price! It makes no sense to go anywhere else! Perhaps you have an item of furniture you love although it's looking a little sad? Our furniture painters can transform any item of furniture beyond your wildest imaginings. If you don't have the ideas yourself, use our skilled tradesmen's suggestions! They are so creative you won't believe what they're capable of.
So many reasons we're the best painters and decorators around!
You won't find anyone cheaper or more qualified than us!

Our decorators have all been background checked for your peace of mind

There's no minimum charge and so we can take on the smallest painting job, even if it's just an item of furniture and we'll still give you a great price!

We are committed to providing a high-quality service and won't leave until you're satisfied!

We arrive on site with all the equipment required to do a super standard job for you

Our skilled staff take pride in their work and you're assured of our professional attention at all times.
We can handle interior and exterior painting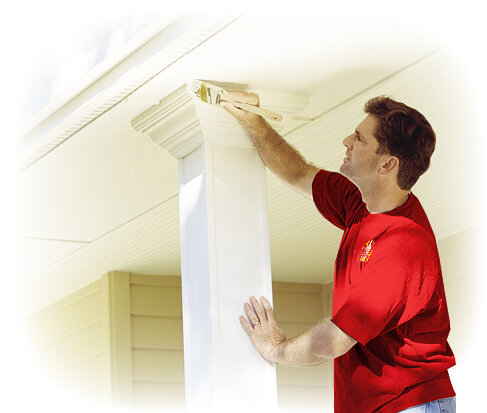 Remember the outside of your house needs as much care as the inside, especially with the paintwork! Our painters and decorators have all the ladders and equipment needed to scale even the largest walls. If you have an unusual space you aren't sure how to decorate, our guys can come to you and make some fantastic suggestions. We can show you things you may not have considered before because our business is all about re-creating inside and outside spaces. Painting the outside of your home can be extremely hard work but our guys make light of it. Don't risk your neck doing it yourself when our services are so cheap and just a phone call away. Everyone knows Handy Services for its high level of customer service. Find out why we're so popular with our customers that they keep coming back to us for more whenever they want some decorating done. No matter how large or small the job, call us without delay for an amazingly low quotation! Call 020 3793 4888 now! There's absolutely no obligation and you can cancel any time.
Areas we cover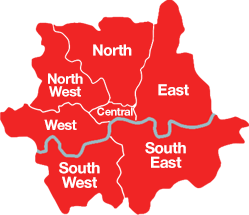 020 3793 4888
Book our services
Why we are the best
Amazing deal on our expert services

100% customer satisfaction with our odd jobs services

Skilled staff take pride in their work
Book our services
I wanted to do some changes in the home decor. I opted to hire Handy Services's decorators. The renovations will be in a week and guess who I'll be calling for the job!Wanda Keene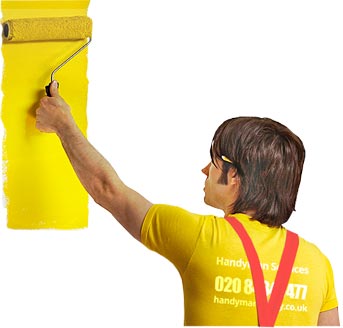 Our affordable home decorating services include everything, from painting furniture to hanging wallpapers. You can transform your entire home with our customisable packages that can be adjusted to your individual needs. Our trained experts have knowledge in various fields and can complete any home decorating tasks. We can adapt to your requirements in order to provide you with the results you expect. Just because we offer high quality services, doesn't mean that we will charge you a fortune. All of our solutions are cost-effective and absolutely affordable. If you are looking for reliable and low cost home decoration services, call 020 3793 4888 now!
Book now